The Glass Lab uses kiln-glass as a catalyst for igniting imaginations through hands-on making. We create programs and educational resources that travel to museums and schools in support of Bullseye Projects' exhibitions and activities. The Glass Lab's initiatives further Bullseye Projects' work to explore contemporary glass with makers and viewers of all ages.

PARTNER PROGRAMS
Spearheaded by the Glass Lab, our partner programs are a community effort lead by educators, community organizers, and makers of all types who share the common goal: cultural crossover with a heart of glass.
Our open-ended exploratory program can be tailored to a school's or organization's curriculum, or connect to a current exhibition in our galleries.

Each program includes inquiry-led gallery experiences as a way to jumpstart a process of looking and thinking deeply through making.


INTERACTIVES
People really want to touch things! We create unique hands-on experiences for each exhibition called interactives. The interactives include an invitation for our visitors to explore and respond to both the thematic concerns and material application of the kiln-glass artwork in the galleries.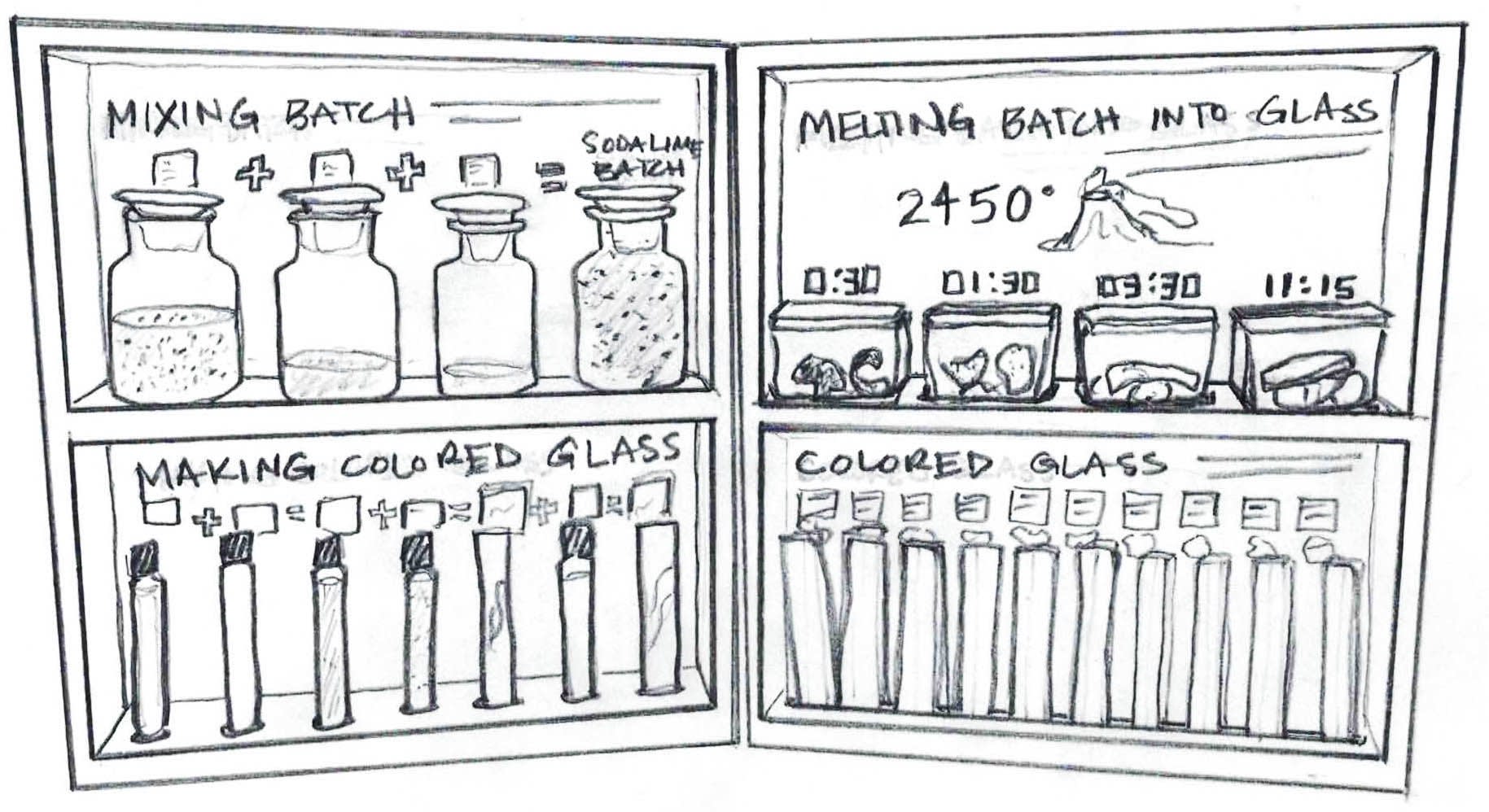 HOW GLASS IS MADE KIT
We developed a hands-on interactive kit designed to be used by educators, gallery guides, and parents, to augment and facilitate a materials discussion about glass. The kit includes a field guide with drawings and infographics to foster deeper conversations about the science behind making glass.

Have questions? Want to learn more?