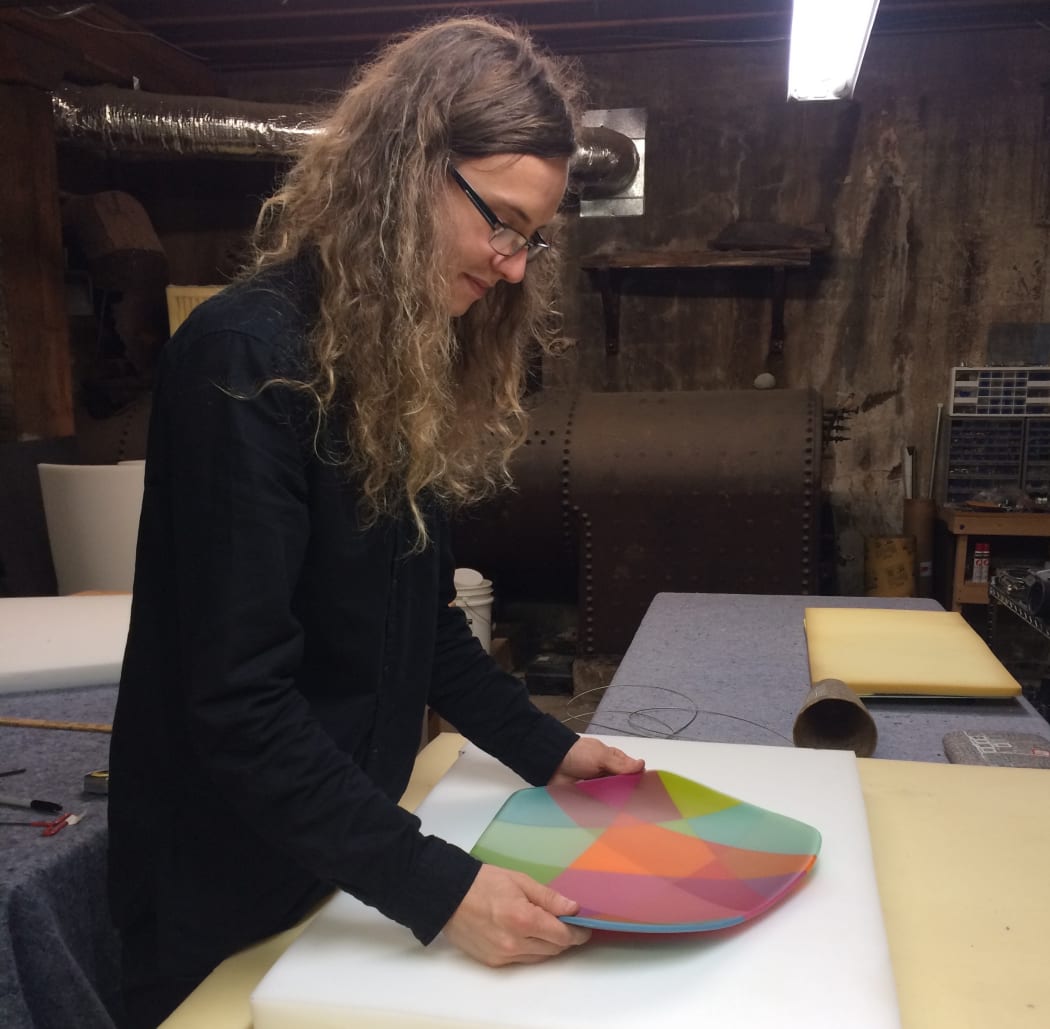 Collin Richard is the art handler at Bullseye Projects. He came to Portland via the Savannah College of Art and Design, where he earned a BFA in painting with a minor in art history. His array of skills and calm in the face of crisis helps him to manage, maintain, and install/deinstall our large inventory of kilnformed glass work from artists worldwide.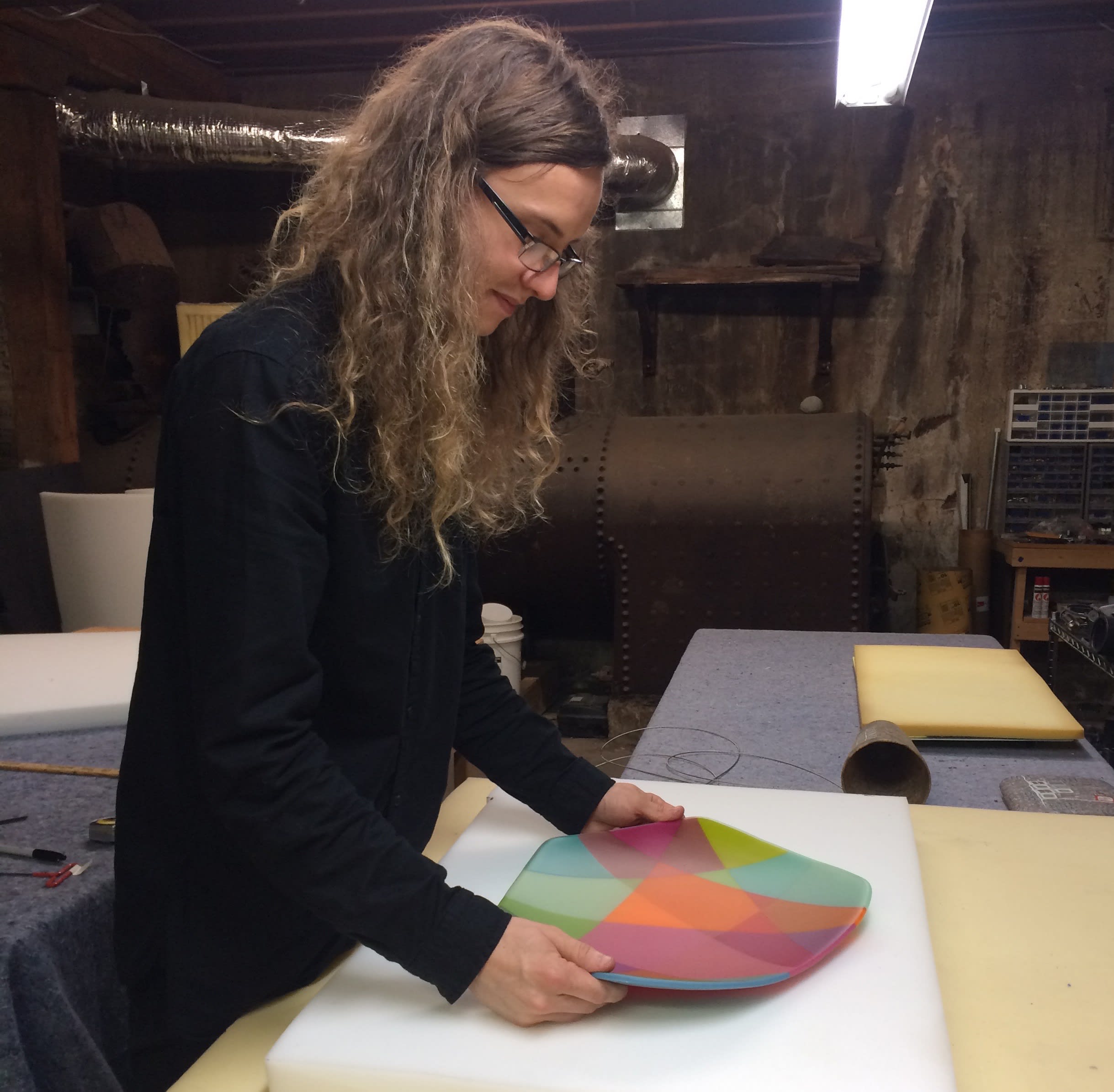 Lani McGregor: What brought you to Portland, and to Bullseye?


Collin Richard: I grew up deep in the woods of Northern Michigan and have been appropriately skeptical of urban spaces my whole life; and yet, these spaces are traditionally the ones that are capable of sustaining a globally-minded artistic infrastructure with room for emerging artists to grow and develop. Portland stands out as a place that allows one to mix an outdoors-oriented lifestyle with the more traditional urban amenities such as access to knowledge and technological innovation. I think that Portland also finds itself in an interesting position as we move forward and re-orientate ourselves within the Anthropocenic landscape because of its thoughtful urban planning and Portlanders' ability to measure the qualitative values of incorporating ecological thought within the wider urban sphere.
I would say that a good mixture of happenstance and a subtle unveiling of previously unbeknownst kindred ideologies has brought me to Bullseye. In my opinion, Bullseye seems to have risen out of the early sparks of the environmental movement and still retains many of the endearing characteristics of the "Hippie Modernism" that brought the company into fruition, such as experimentation, collaboration, and an acceptance of far-out creativity that requires an immense amount of hard work to manifest as a reality.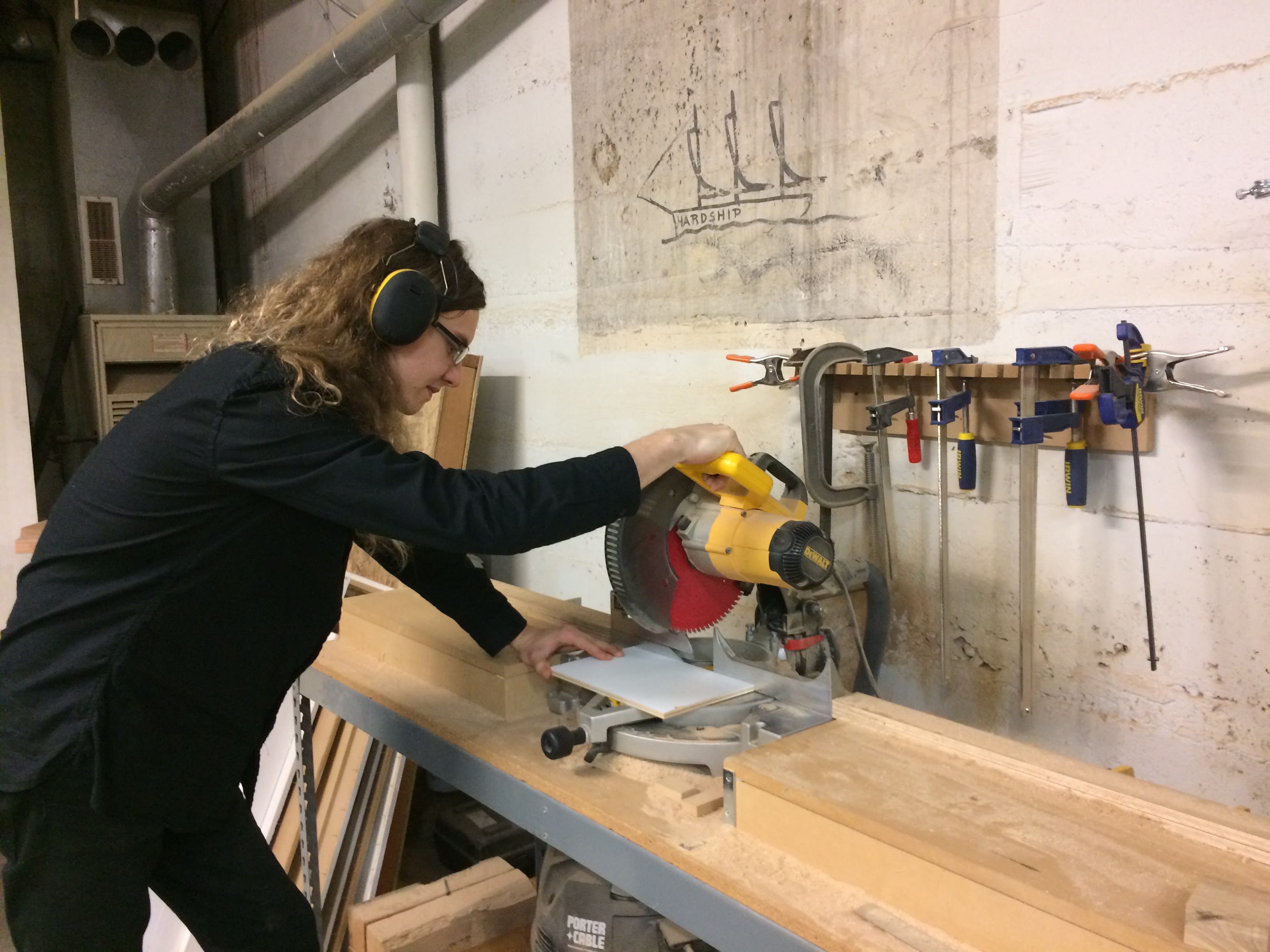 L.M.: Your day to day job spans an immense amount of skills, including woodworking, material handling, packing and shipping, maintenance, and many more. What is most interesting about your current work at Projects?

C.R.: I'm very interested in the amount of architectural build-out that we do for exhibitions at Bullseye Projects and I feel that this quality sets us apart from most other galleries operating in the Pearl District. From one show to the next we often completely change the layout of the gallery spaces, with the only consistent architectural element being the front door and desk. I think that this is very important and recognizes the inherent spatiality of all artworks and most importantly, allows viewers to have radically different experiences when they visit the gallery throughout the year's programming. Conversely, this is also the most challenging part of my job because it requires me to engineer walls and other elements that have to coherently interface with the palimpsests of historical construction techniques that have amalgamated to create the quirky building that contains Bullseye Projects.

L.M.: Your art practice examines the ways mark-making and data can disassociate humans from the natural environment, and ways that art can intervene. Does glass have a part in this conversation?

C.R.: I think that the main ideology that Bullseye promulgates, and proves ad infinitum, is that glass has an unlimited amount of applications and that introducing glass into realms of discourse where it was previously absent can open up new ways of thinking and experiencing within that discourse; other art practices aren't always able to do this. With that being said, glass continues to challenge me as both an artist and a viewer who comes from an academic tradition devaluing medium-specificity and technical craftsmanship, while championing theory-based conceptualism. There are many artworks that I have seen at Bullseye Projects that clearly bridge the gap between theory and craft in a promising manner, and I'm excited to be able to work alongside curator Michael Endo, who also seems to be interested in blurring the discursive demarcations between craft and concept.