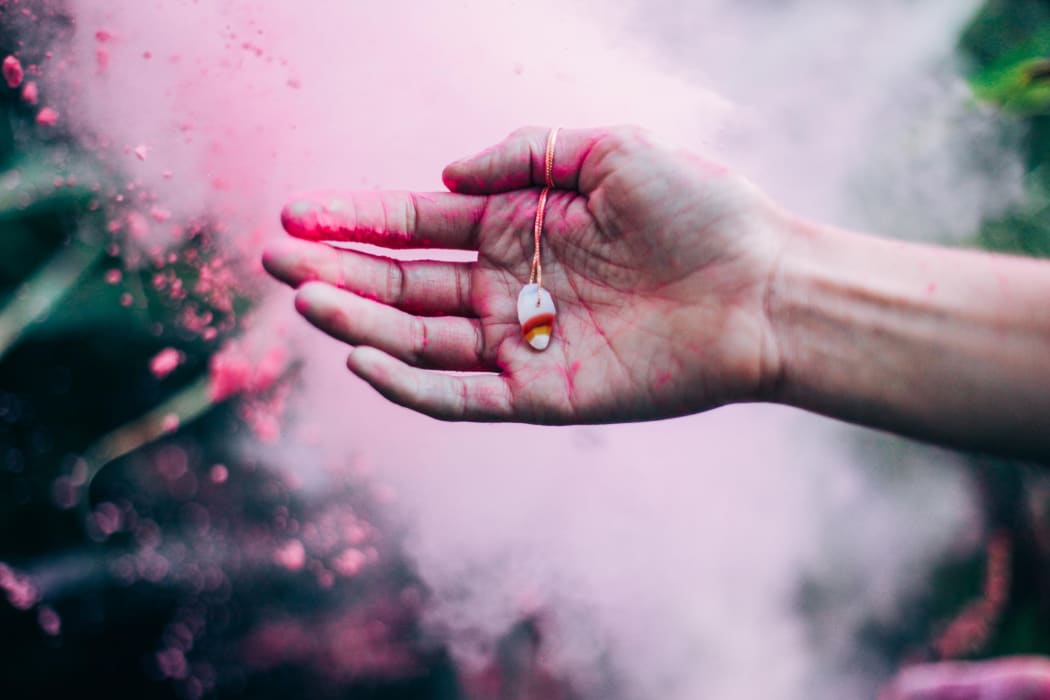 The Shop at Bullseye Projects presents Chakra Enhancers, a jewelry collection by Brooklyn-based artist and designer Rachel Rader. The collection, an extension of Rader's ongoing Ancient Truth Investigators (ATI) project, combines metaphysical science fiction with hand-crafted wearable sculptures and jewelry.
Rader portrays herself as the Chief Investigator who researches mysterious archeological sites that fall along global ley lines. The artifacts and geological formations found at these sites are transformed, by Rader, into a line of jewelry that is intended to harmoniously reconnect the wearer to the planet. Although entirely handmade, the pieces evoke a geological quality that blurs the line between the story and the truth.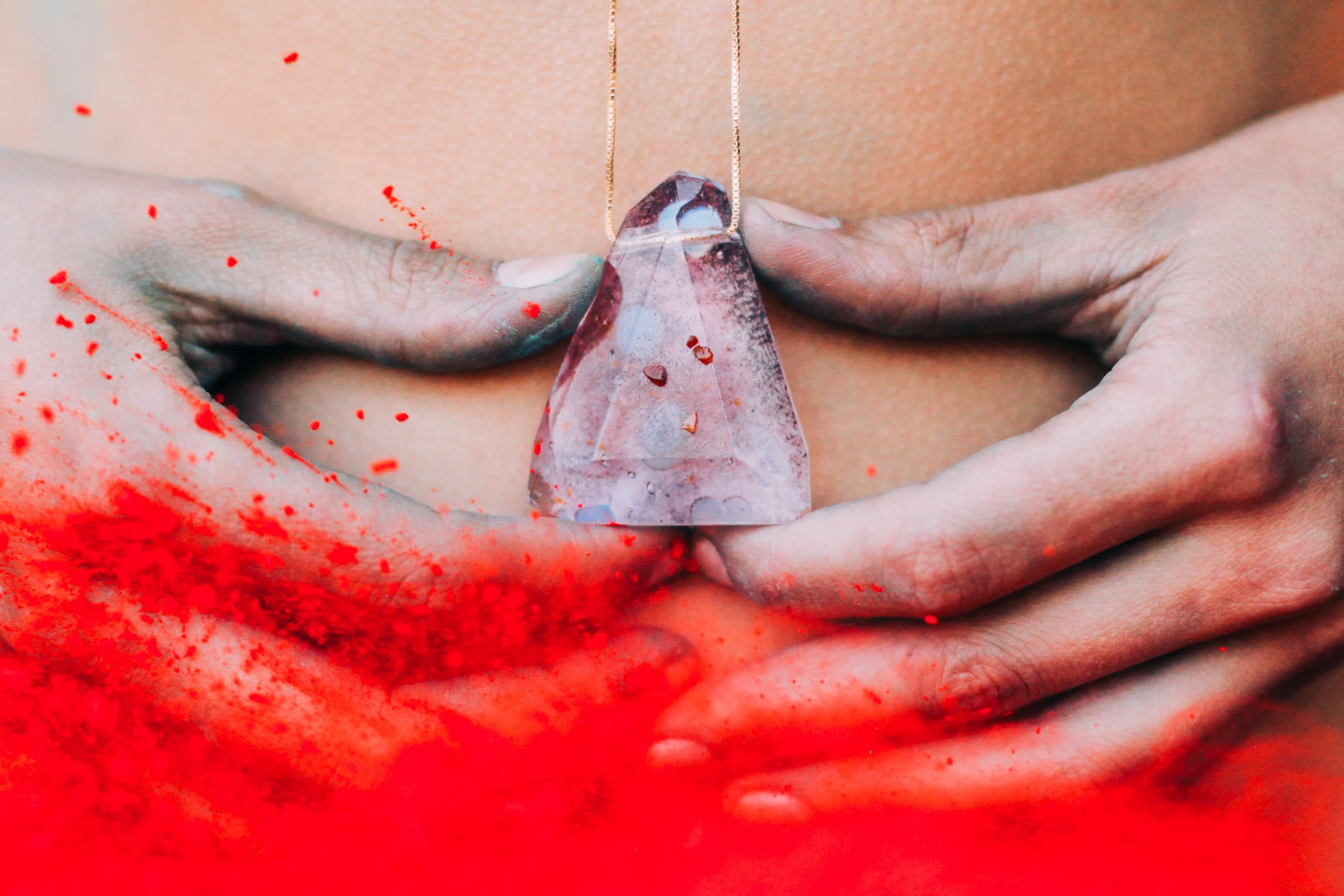 Rachel Rader is a Brooklyn-based artist and storyteller. To provide an alternate context, Rader has created an alter ego who is the Chief Investigator for the Ancient Truth Investigators. Via language associated with New Age Mysticism, she gives deeper meaning to the objects she makes. By assuming this alter ego, Rader invites the audience to suspend their disbelief and engage with her artwork with a heightened sense of receptivity to a fantastical experience. The organization is a construct, but Rader's belief in the power of positive manifestations and the magic of storytelling is very real.
In addition to Rader's collection, the Shop at Bullseye Projects is also offering designs by Marta Edöcs, Kaley Finegan, Michele Gotfredson, Anu Penttinen, nielanell, Luisa Restrepo, and Yoko Yagi.
The Shop at Bullseye Projects presents exceptional wearables and design objects created from Portland-made Bullseye glass, along with makers whose work aligns with Bullseye Projects exhibition concepts. The curated collections in the Shop are available for limited times and in limited quantities. Please contact us for pricing and availability.