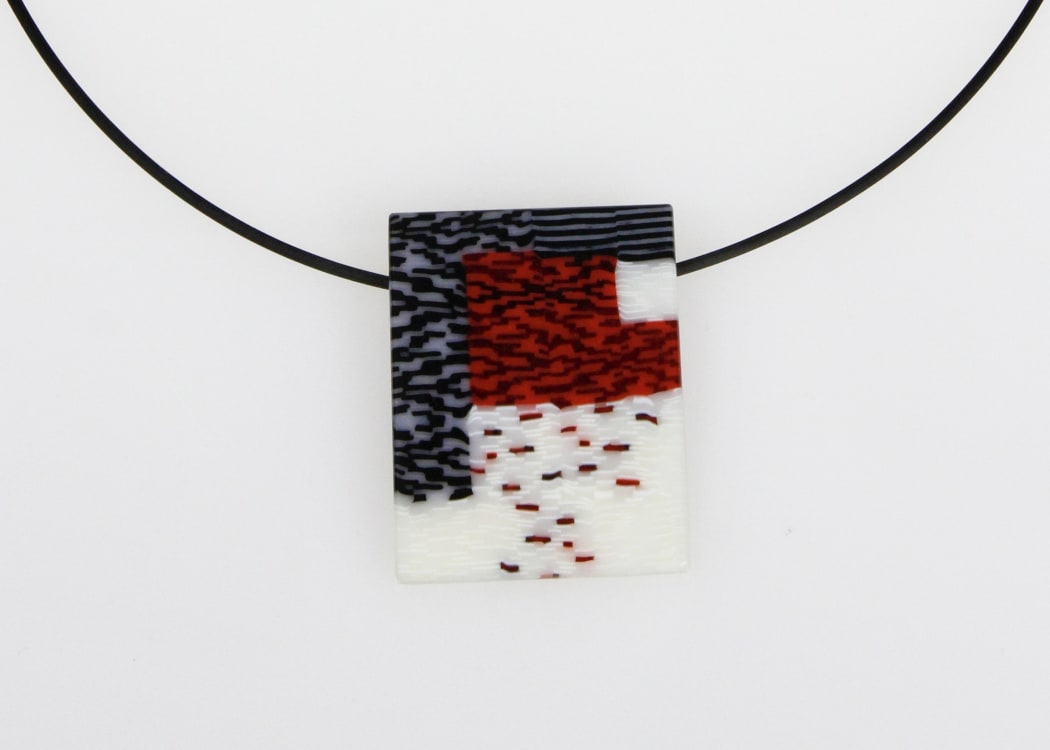 The Shop at Bullseye Projects presents a new collection of kilnformed glass jewelry from Birds in the Hand Jewelry, a collaborative project by artists Kari Russell-Pool and Marc Petrovic.

For nearly two decades, artist Marc Petrovic has employed bird imagery as a metaphor for identity and relationships. In his Avian Series, Petrovic creates detailed murrine based on the plumage of birds. These murrine are then fused and hot-sculpted into intricate and naturalistic forms. The birds are reduced to their pixellations; they are built, much like we are, one piece or experience at a time.

Kari Russell-Pool, who also uses bird imagery in her own work, repurposes the glass cuttings from Petrovic's studio, transforming these elements into pendants and earrings that further explore ideas surrounding patterning and identity that are present in Petrovic's work. Each piece is shaped and polished, emphasizing the detailed patterns and rich colors of the glass murrine.

The Shop at Bullseye Projects is also offering designs by Marta Edöcs, Kaley Finegan, Michele Gotfredson, Anu Penttinen, nielanell, Rachel Rader, and Yoko Yagi, available at our Portland location, on our web site, and on Artsy.
The Shop at Bullseye Projects presents exceptional wearables and design objects created from Portland-made Bullseye glass, along with makers whose work aligns with Bullseye Projects exhibition concepts. The curated collections in the Shop are available for limited times and in limited quantities.