As a child, Hungarian artist and designer Marta Edöcs collected glass beads. She would arrange and string them into pieces of jewelry. Years later, after studying drawing and painting in school, she returned to glass and says that the "joy and playfulness" of the material reminded her of the experiences she had as a child. Since then, Edöcs has studied with masters of the material and has distinguished herself as an artist and designer. The Shop at Bullseye Projects is pleased to present a series of jewelry pieces from Edöcs' classic Zen and Shape series as well as pieces from her newest, nature-inspired collection for which she won the Semi Grand Prix Award at the Silver Accessories Contest in Tokyo, Japan.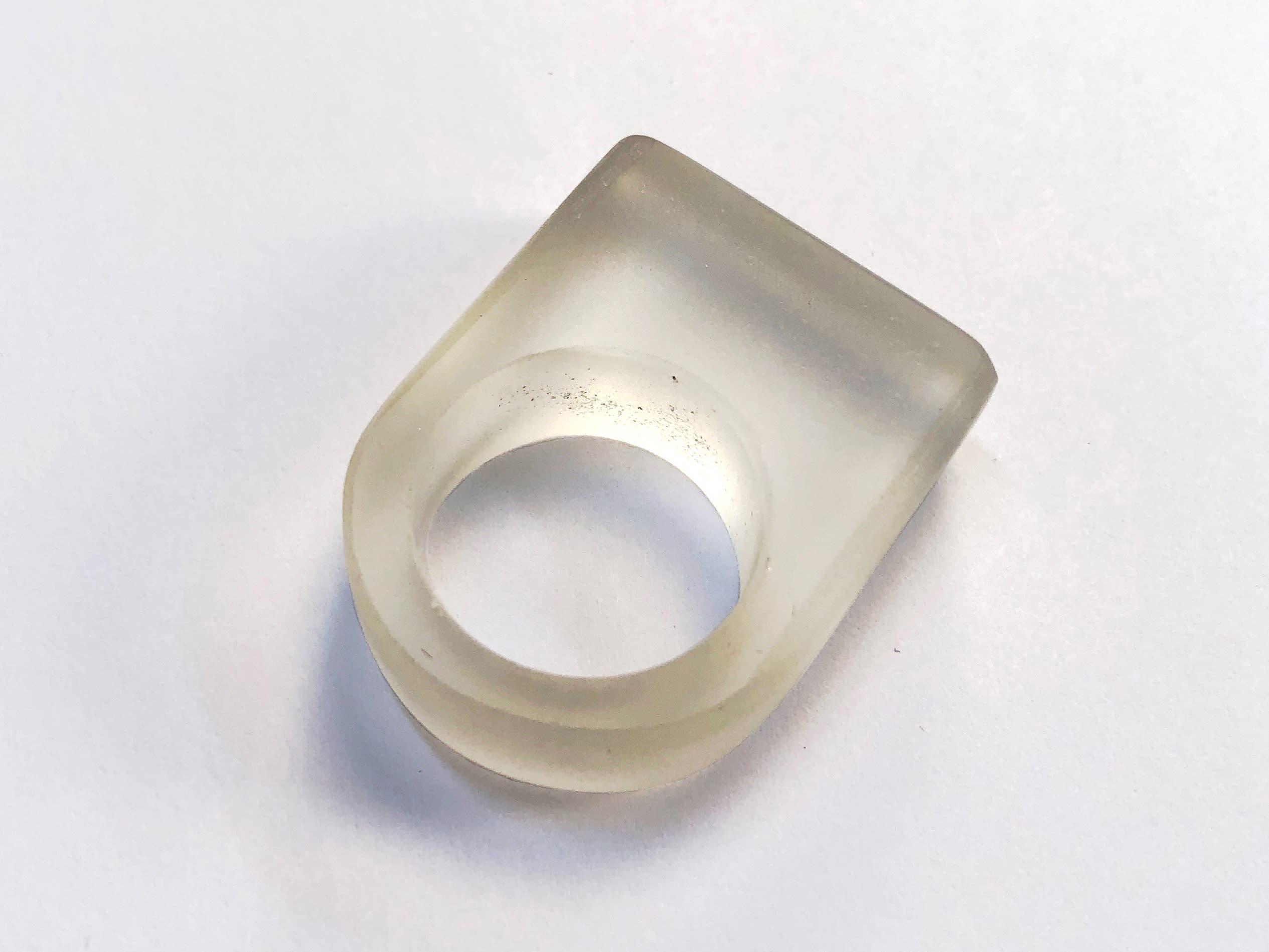 Edöcs' Zen and Shape series combine clean lines and tactile surfaces with minimal silver accents and findings. Adding to this is the tactile nature of the works. The rings in particular draw ones touch, functioning as a form of thumb stone.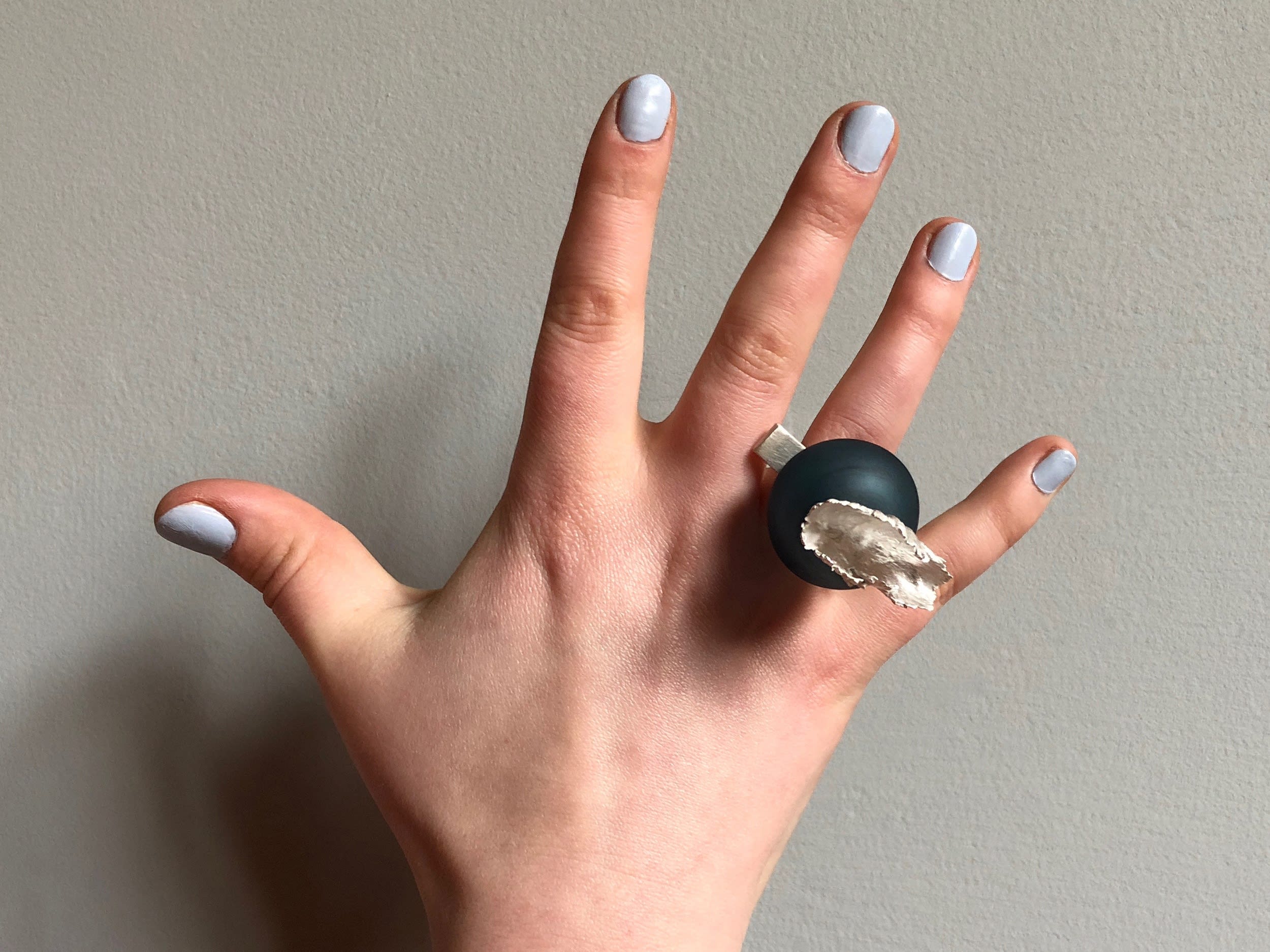 Her most recent designs stand apart from her previous works. These pieces, based on seeds and floral morphology, are whimsical statements that combine the transparency and color of glass with hand-sculpted silver elements.

Seeing all of the works together creates a nuanced portrait of Edöcs as a maker: serious yet playful, formal yet expressive. These aspects of one's personality can at times be at odds, but in Edöcs work they are finely balanced.
The Shop at Bullseye Projects is also offering designs by Birds in the Hand Jewelry, Kaley Finegan, Michele Gotfredson, Anu Penttinen, nielanell, Rachel Rader, and Yoko Yagi, available at our Portland location, on our web site, and on Artsy.
The Shop at Bullseye Projects presents exceptional wearables and design objects created from Portland-made Bullseye glass, along with makers whose work aligns with Bullseye Projects exhibition concepts. The curated collections in the Shop are available for limited times and in limited quantities.