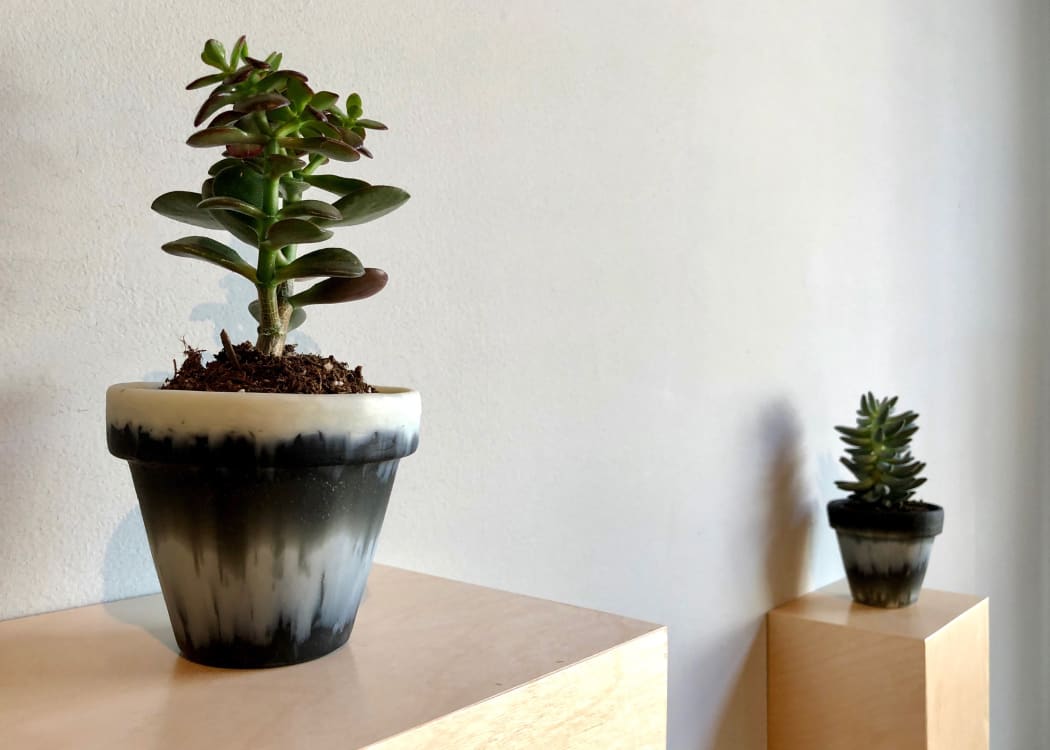 After eight years at Bullseye Glass Co., Portland-based artist Nathan Sandberg left his position as a technician at the Klaus Moje Center for Research and Education to focus on his studio practice and teaching. Simultaneously, Sandberg launched OnGrade Studio, a branch of his practice that focuses on functional and decorative design.
During a recent studio visit, Sandberg explained that he created his studio line to expand the conversation of his creative practice. The function and scale of the boxes, pots, and plates invite daily use. OnGrade borrows many of the aesthetic principles found in his sculptural work; his series of pots and boxes are made entirely of glass, but at times reference common building materials like concrete.
The OnGrade imprint is also playful, allowing Sandberg to experiment with form, method, and in many cases, color. In particular, a recent series of pastel plates were created from pulled glass cane, a process that Sandberg has taught for years but has only recently utilized in his art practice. The canes, in contrast to the reserved palette he is known for, are a vibrant mix of blues and greens.
The Shop at Bullseye Projects is currently offering designs by Birds in the Hand Jewelry, Marta Edöcs, Michele Gotfredson, and Rachel Rader, available at our Portland Pearl District location, on our web site, and on Artsy.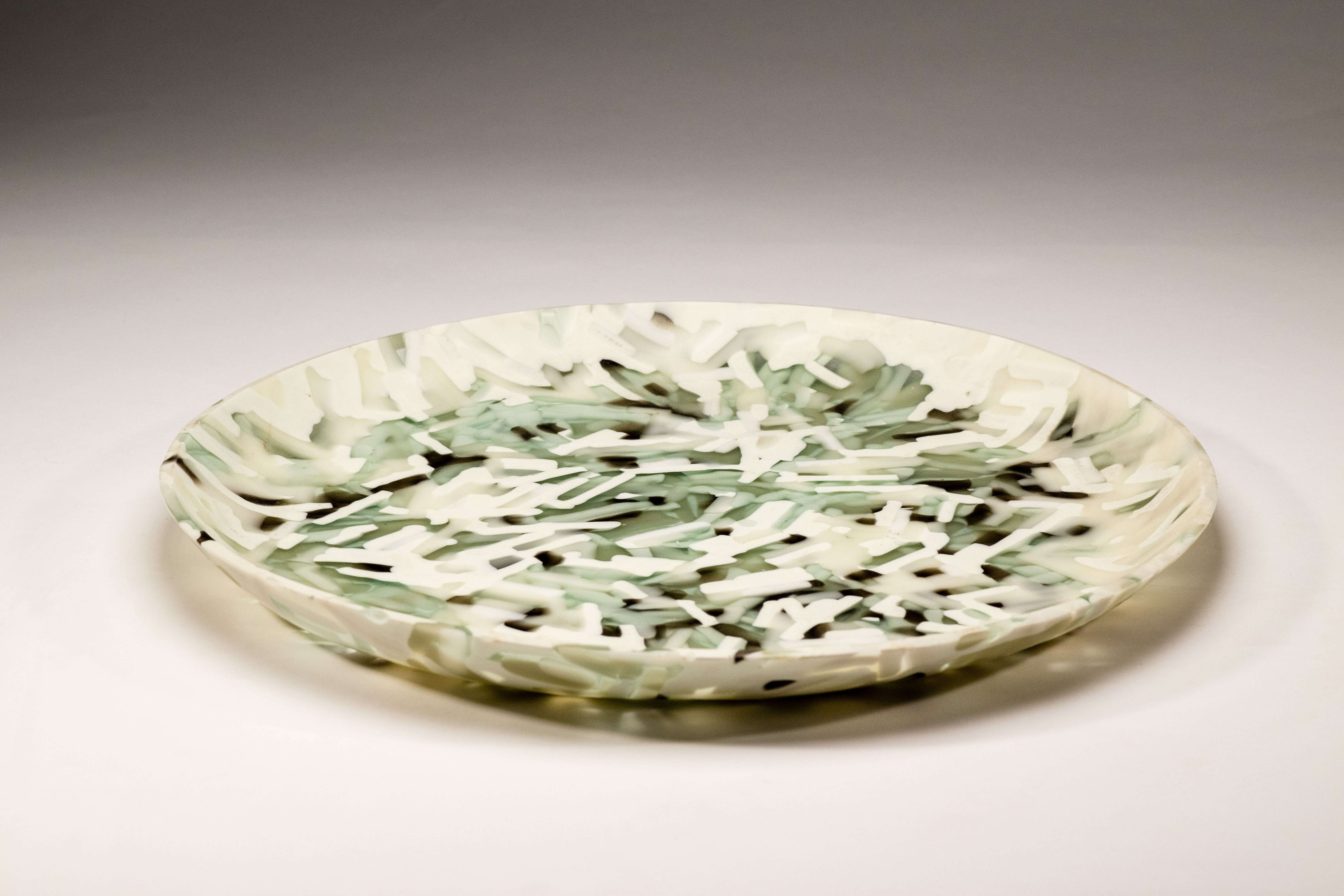 The Shop at Bullseye Projects presents exceptional wearables and design objects created from Portland-made Bullseye glass, along with makers whose work aligns with Bullseye Projects exhibition concepts. The curated collections in the Shop are available for limited times and in limited quantities.