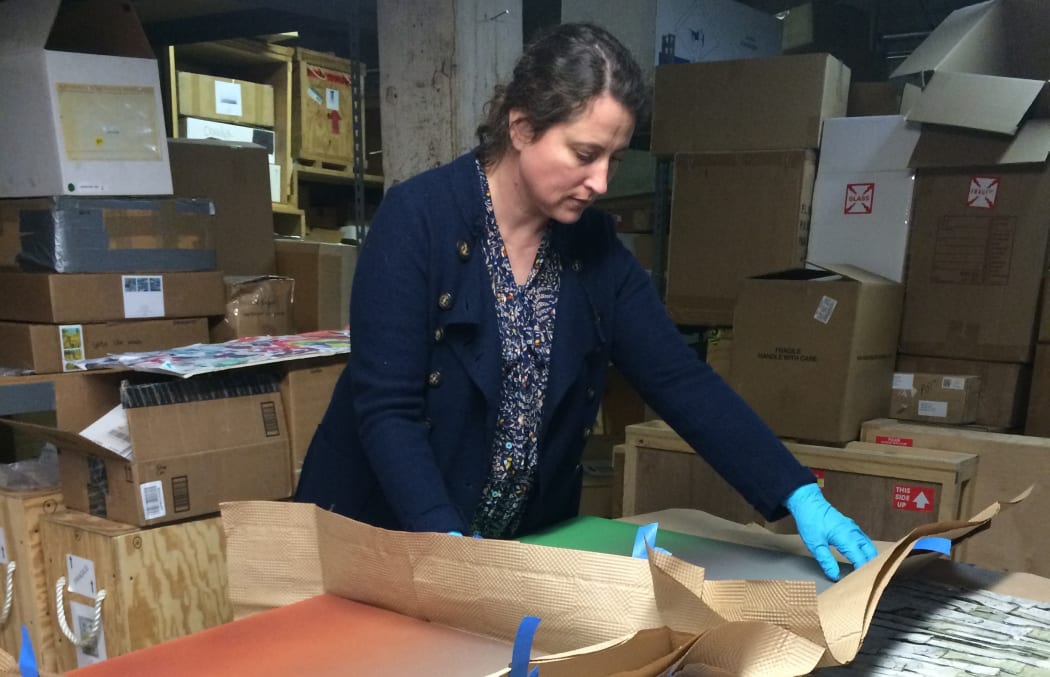 "She's Canadian". That's what the manager who hired Sarah Douglass almost five years ago replied when I asked him about our new Registrar (now Operations Manager). I assumed that meant she'd say "eh" at the end of her sentences (which she doesn't) and be unfailingly polite (which she is). Like all national stereotypes, however, the one meant to introduce me to our new team member missed a wealth of qualities that percolate to the surface with every unexpected challenge at Bullseye Projects.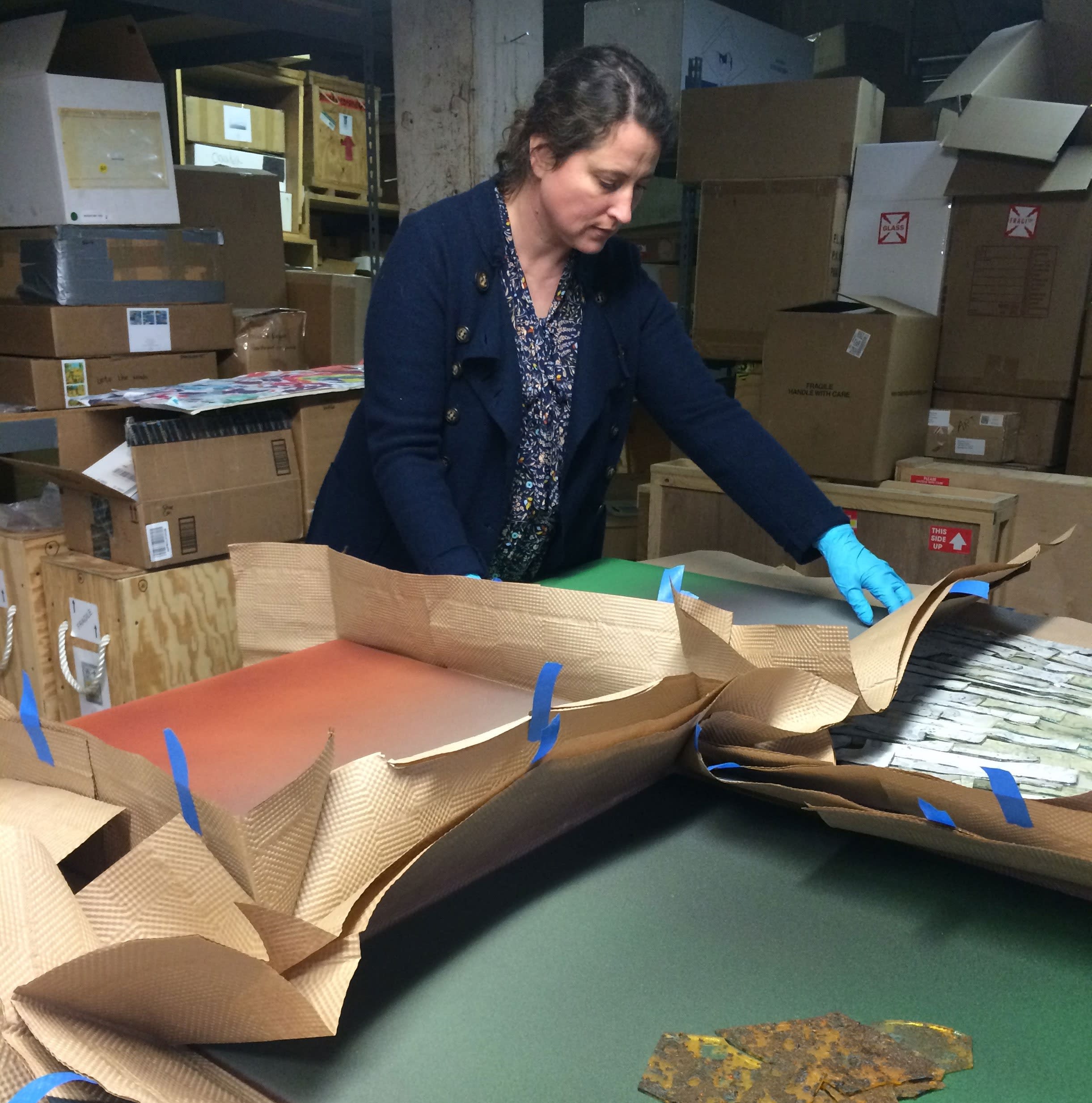 Receiving work by Ted Sawyer.
Lani McGregor: Immediately upon taking on overseeing the inventory of artists and artwork in the former Bullseye Gallery, you had to learn to manage not only a set of computerized systems, but also a little-known art field (kiln-glass), and a roster of makers from around the world. Do you remember today what the most daunting task was when you joined the team?
Sarah Douglass: Prior to joining the team at Bullseye, I had worked my way through several departments at a small art museum in Canada, including education, curatorial, and collections management. Learning the systems at Bullseye was much less challenging than learning about kilnformed glass. Having worked with paintings and sculpture previously, kiln-glass was a completely new and unknown quantity for me, though immensely intriguing. As registrar, I am lucky to have the opportunity to touch the artwork (with gloves on, of course) and let each piece reveal its story to me by both sight and feel. I love that our Experience Design Director, Nicole Leaper, established an interactive component to our exhibitions which allows visitors to touch kiln-glass samples provided by exhibiting artists. I am constantly fascinated by the ways in which artists use the material, often pushing the boundaries of what one might expect can be achieved with glass. Communicating with the artists connected to Bullseye Projects is one of the most enjoyable aspects of my position.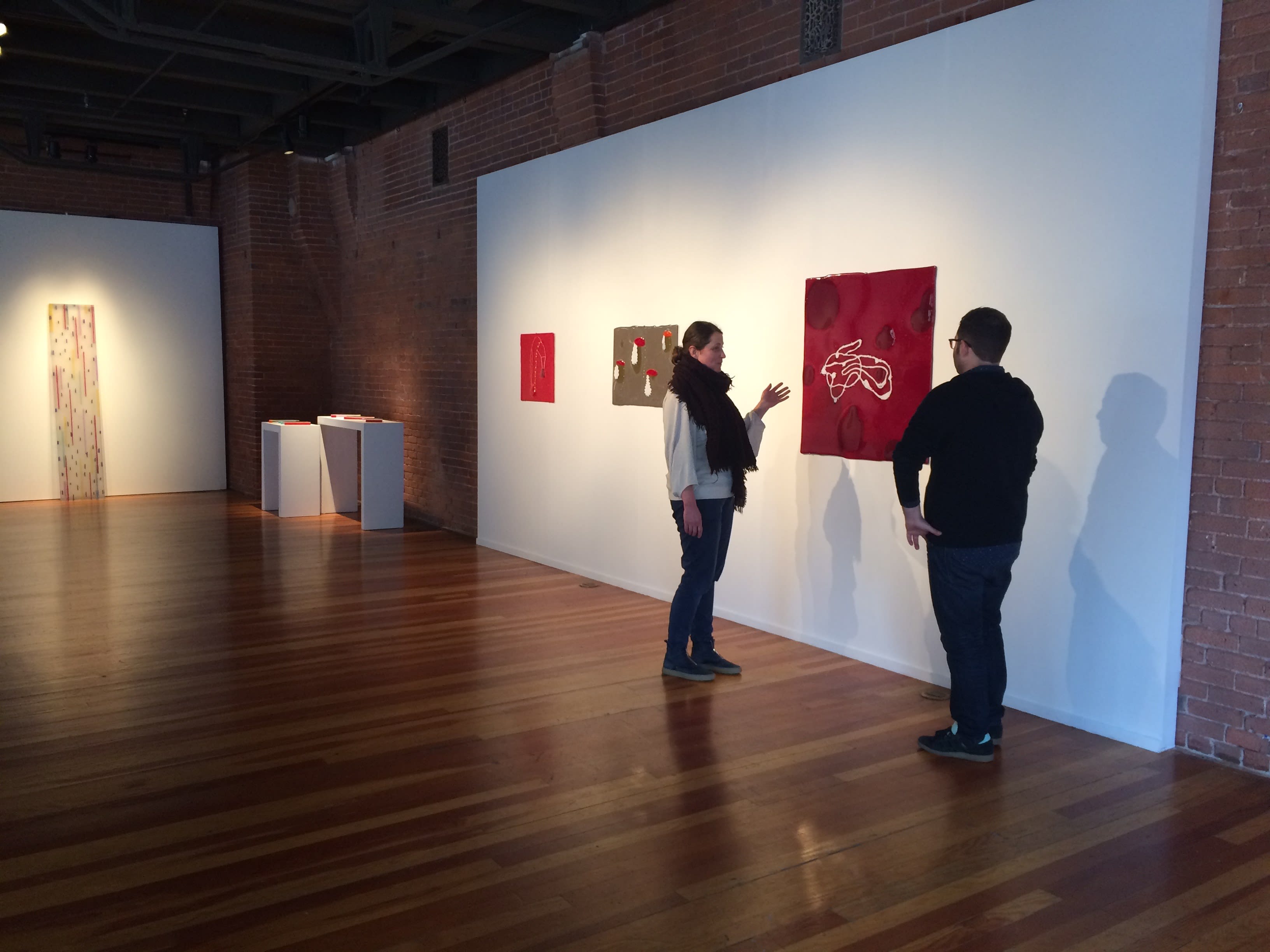 LM: In recent years you've been central to many of the changes that characterized our shift from a traditional art gallery to a projects space. Beyond that, when you transitioned to Operations Manager, you were "gifted" with yet another set of responsibilities. Which were the most challenging? Which the most exciting?
SD: The most challenging aspect of taking on the newly-created Operations Manager role was that there wasn't necessarily a clear road map or guidebook for what it entailed. I just sort of jumped in with both feet and tried to add value where I could. The most exciting part of my position is being able to participate in so many aspects of Bullseye Projects, from financials, to facilities upkeep, to scheduling and artist communication, to assisting with exhibition installation.
Whenever we open a new exhibition, and the final details have been completed – the artwork list printed, the shiny, new vinyl hung in the windows, the floors swept – there is a palpable feeling of accomplishment, knowing that every single one of our team members has contributed in some way to pulling it all together, and a hope that we have honored the artist's work in the best way we can. That feeling is at the heart of why I enjoy working at Bullseye Projects.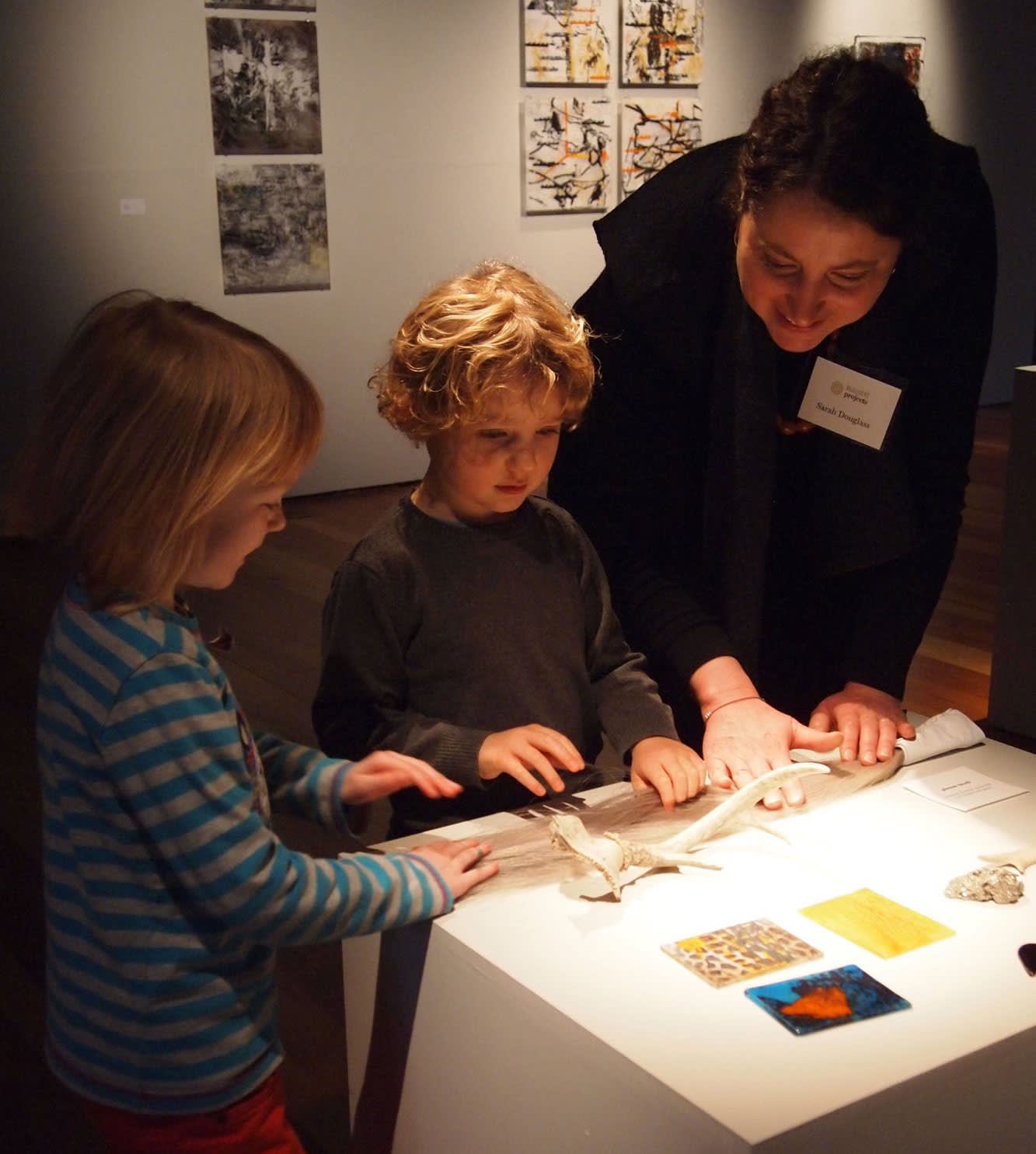 LM: I've always marveled at your exceptionally kind and generous spirit. I don't say that to be nice (I'm not); it actually intrigues me. I do not, by the way, believe it's innate to Canadians! When I met your son Arlo who was five at the time I was similarly struck by the naturally generous way he interacted with the other kids in our family programs. Later you mentioned to me that, despite having no hearing impediments himself, you and your husband had enrolled Arlo in a school with a large number of deaf students. What drove that decision? How has it played out?
SD: You are very kind, though I suspect my co-workers and family may not agree with your assessment of my character! We decided to enroll Arlo in a school with a 30% deaf/70% hearing student body because we wanted him to experience diversity and to develop into a person who is compassionate and understands that our differences should be celebrated, and can strengthen us individually and as a community. After two years at this wonderful school, he has moved onto another, which is also known for embracing diversity, and values experiential learning, character development, and community service. Basically, we are trying our best to raise a good human being.
The Glass Lab family programs at Bullseye Projects share a similar ethos, and the time our son has spent participating in activities there has been gratifying. Through the curriculum developed by Program Manager Laura O'Quin, he has gained an awareness of how art can be a conduit for broader meaning and insight into ourselves and the world around us.