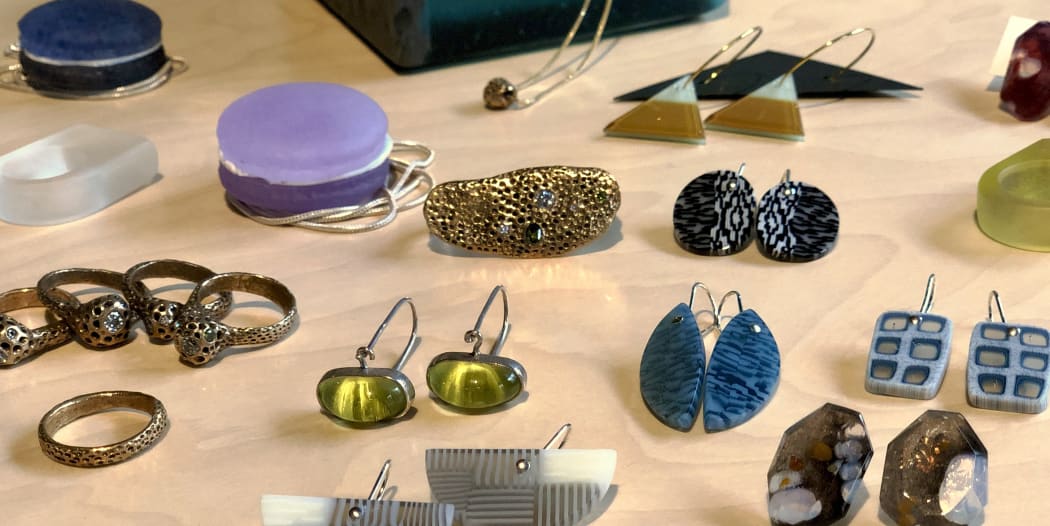 The Shop at Bullseye Projects features exceptional wearables and design objects created from Portland-made Bullseye glass, along with makers whose work aligns with Bullseye Projects exhibition concepts.

In preparation for the holiday season we have expanded our selection at The Shop, and it's the perfect time to introduce you to our full list of designers and craftspeople.
Anu Penttinen is a freelance designer and glassmaker who designs for Iittala and Marimekko. During a 2015 residency at Bullseye Glass Company's factory studio in Portland, Penttinen experimented with Bullseye's extensive color palette to create sets of platters in two colorways (muted & bright).
Working collaboratively in their Cleveland, Ohio studio, Kari Russell-Pool and Marc Petrovic of Birds in the Hand Jewelry create unique pieces that are extensions of their respective studio practices. Repurposing the glass cuttings from Petrovic's process, Russell-Pool transforms them into bold, focused studies for personal adornment. The Shop just received a new selection of earrings and pendant necklaces from the duo.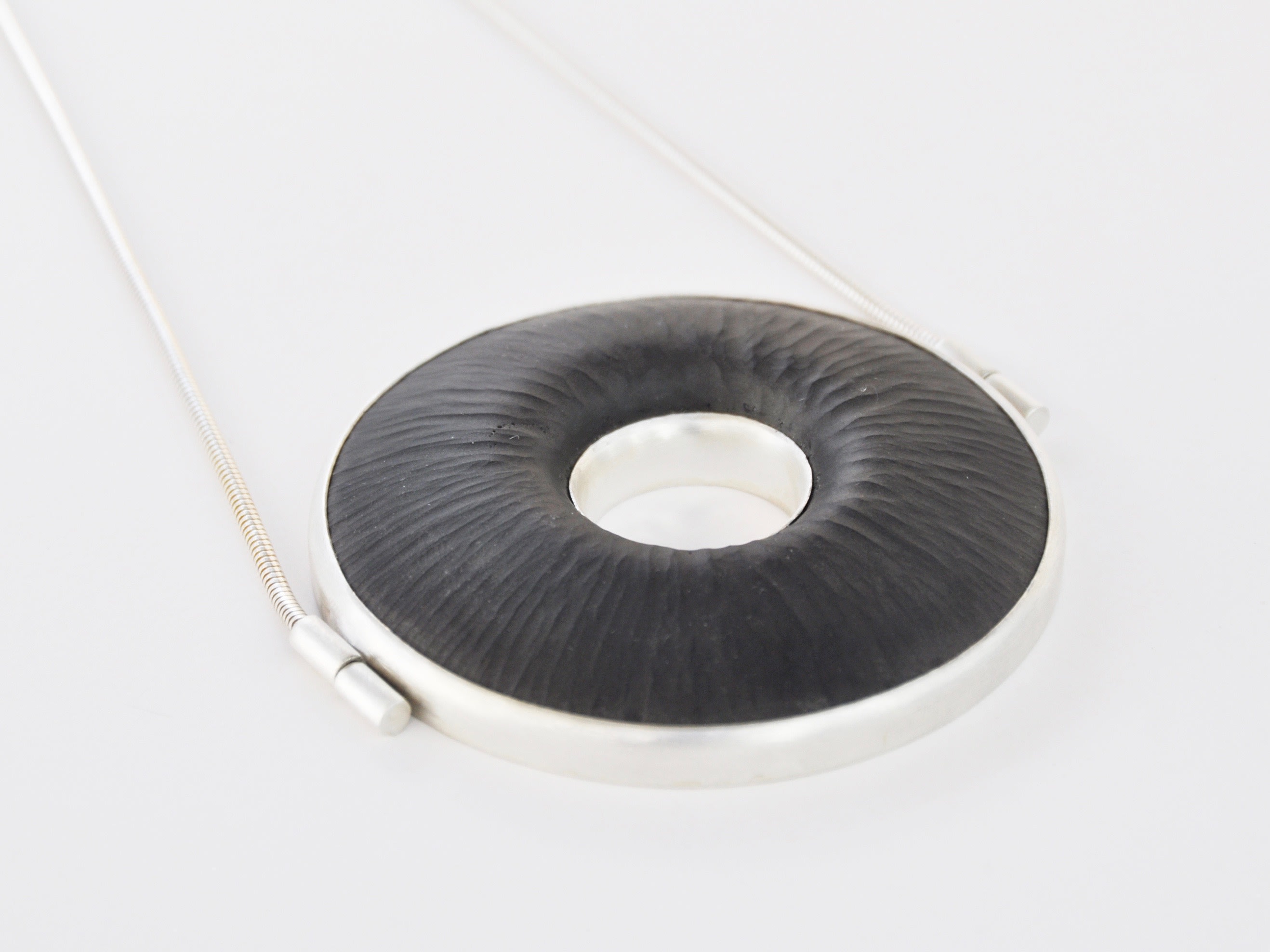 Hungary-based Marta Edöcs combines glass with silver to create wearable art objects with a focus on surface texture, color, and transparency. The Shop at Bullseye Projects is pleased to present jewelry from Edöcs' classic Zen and Shape series along with pieces from her newest, nature-inspired collection for which she won the Semi Grand Prix Award at the Silver Accessories Contest in Tokyo, Japan, in 2017.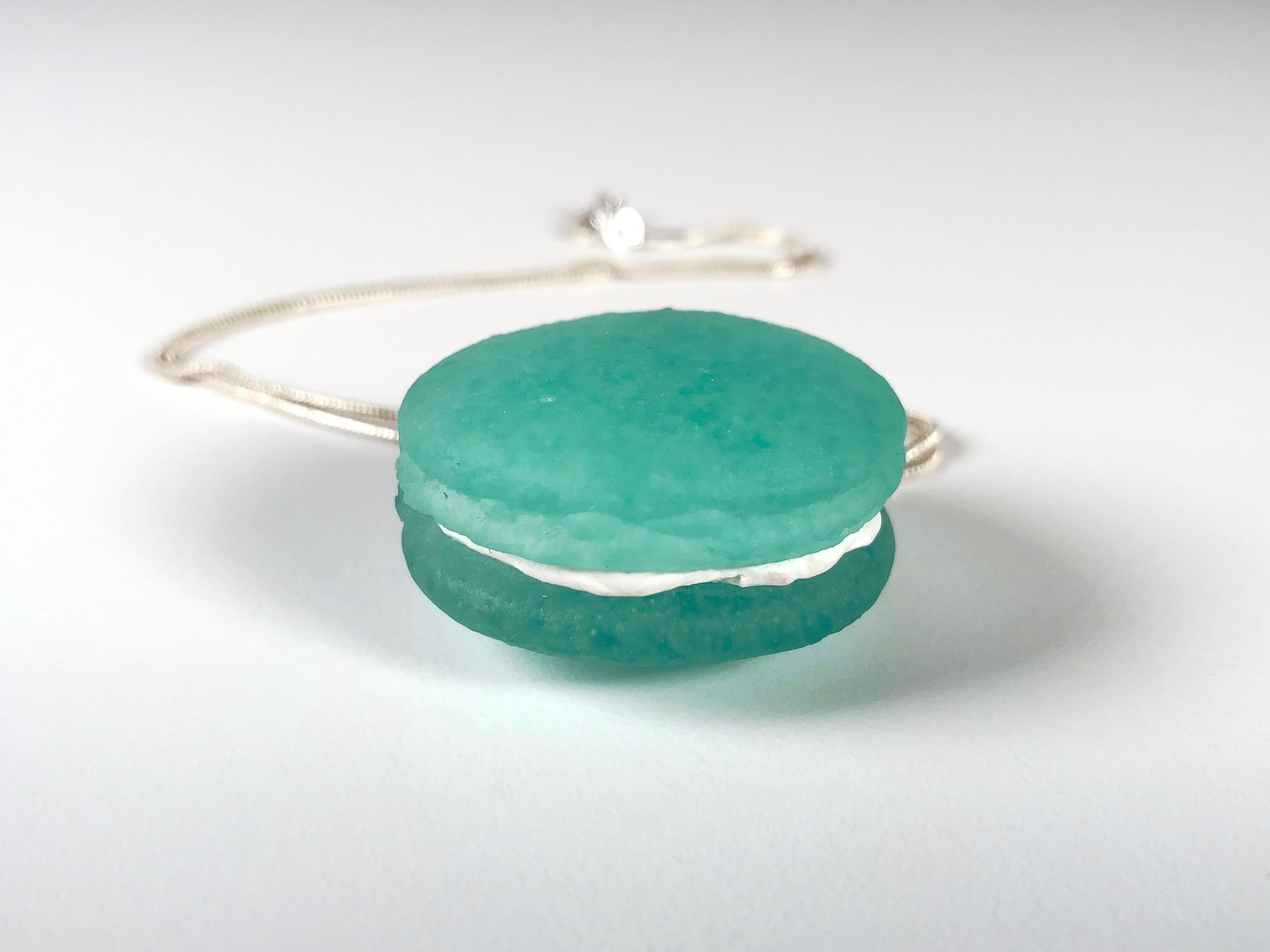 While Meredith Edmondson's work incorporates a variety of techniques, it is in the
lost wax casting process that she is most prolific, transforming the state of ephemeral objects to that of permanence. Central to her work is the extraordinary ability of glass to look like what it is not; each object is as beautiful as it is deceptive, and the illusion is the craft. The Shop at Bullseye Projects is currently featuring a limited selection of Edmondson's cast glass macaron necklaces.
New York-based Kaley Finegan creates one-of-a-kind objects that infuse daily life with an ethereal spark. Finegan is based in New York, and has been an instructor at the Bullseye Glass Resource Center New York since 2013. In addition to her design work, she creates sculptural pieces that combine glass elements with metal and wood.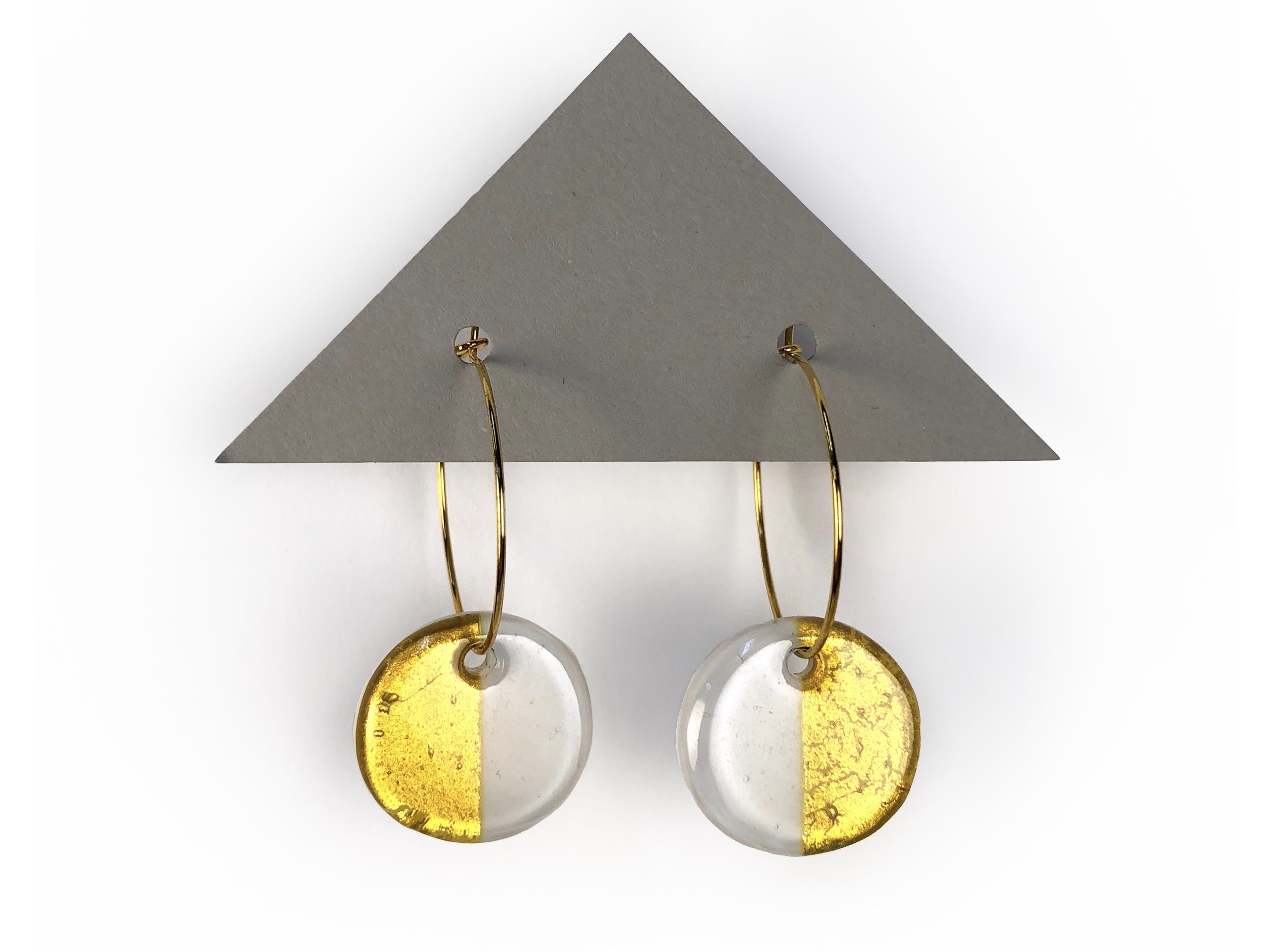 Michele Gotfredson, also based in New York, works with glass to create jewelry and other functional pieces. She finds inspiration in textile design, pattern, color, everyday objects, and nature. Gotfredson has worked at the Bullseye Glass Resource Center New York since 2013. She loves the act of making, using her hands, and trusting her instincts.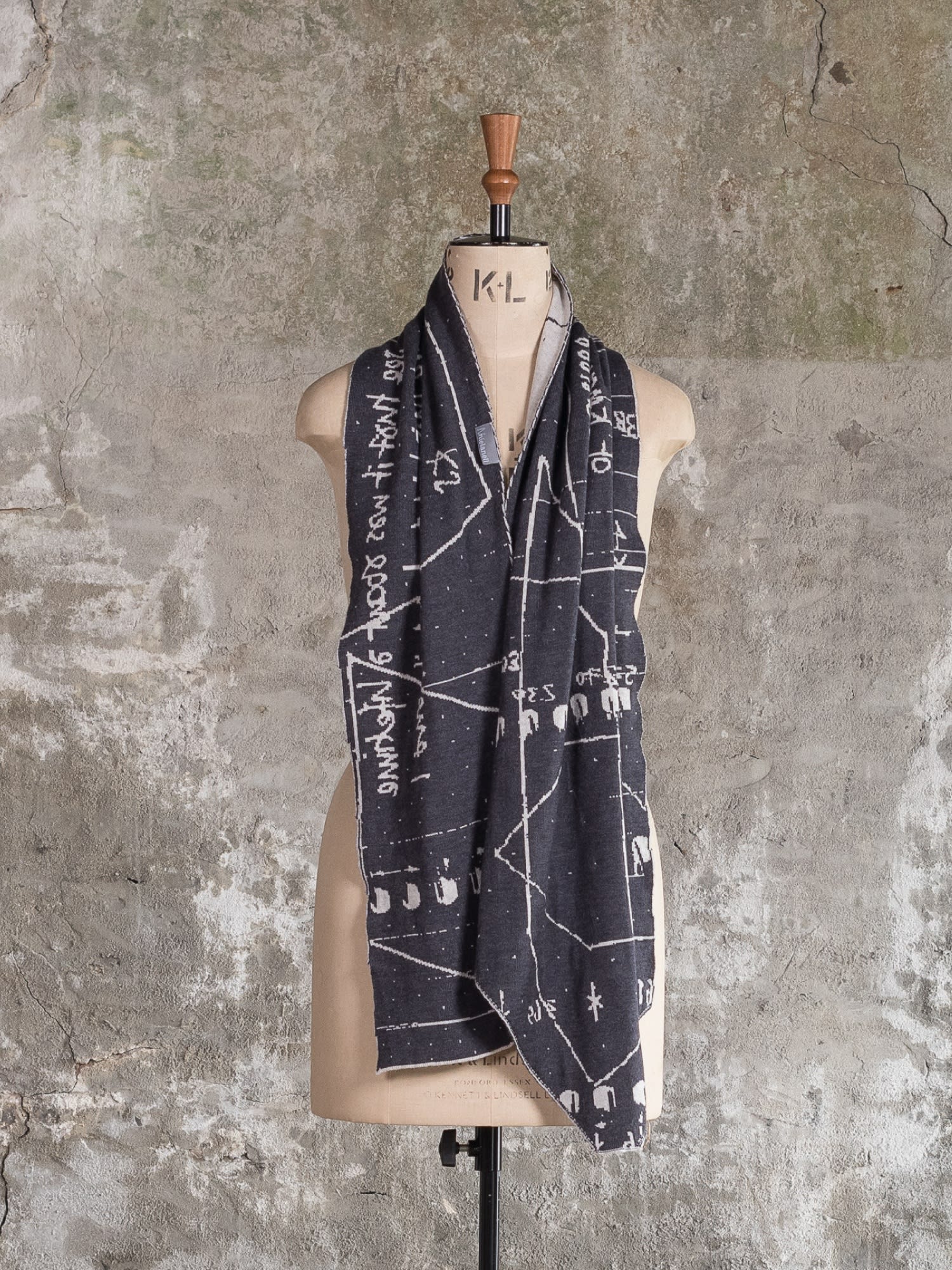 In her knitwear line, nielanell by Niela Kalra, Shetland-based textile designer Niela Kalra combines artistic expression with functionality to create distinctive collections in luxurious wool combinations, silks, and cashmere. The Byre Collection, available exclusively through Bullseye Projects and nielanell, is inspired by the work of glass artist and architect, Karlyn Sutherland.
Rachel Rader is a Brooklyn-based artist and storyteller. Via language associated with New Age Mysticism and an alter ego ('Chief Investigator' for the Ancient Truth Investigators), Rader gives deeper meaning to the jewelry she makes. The organization is a construct, but Rader's belief in the power of positive manifestations and the magic of storytelling is real.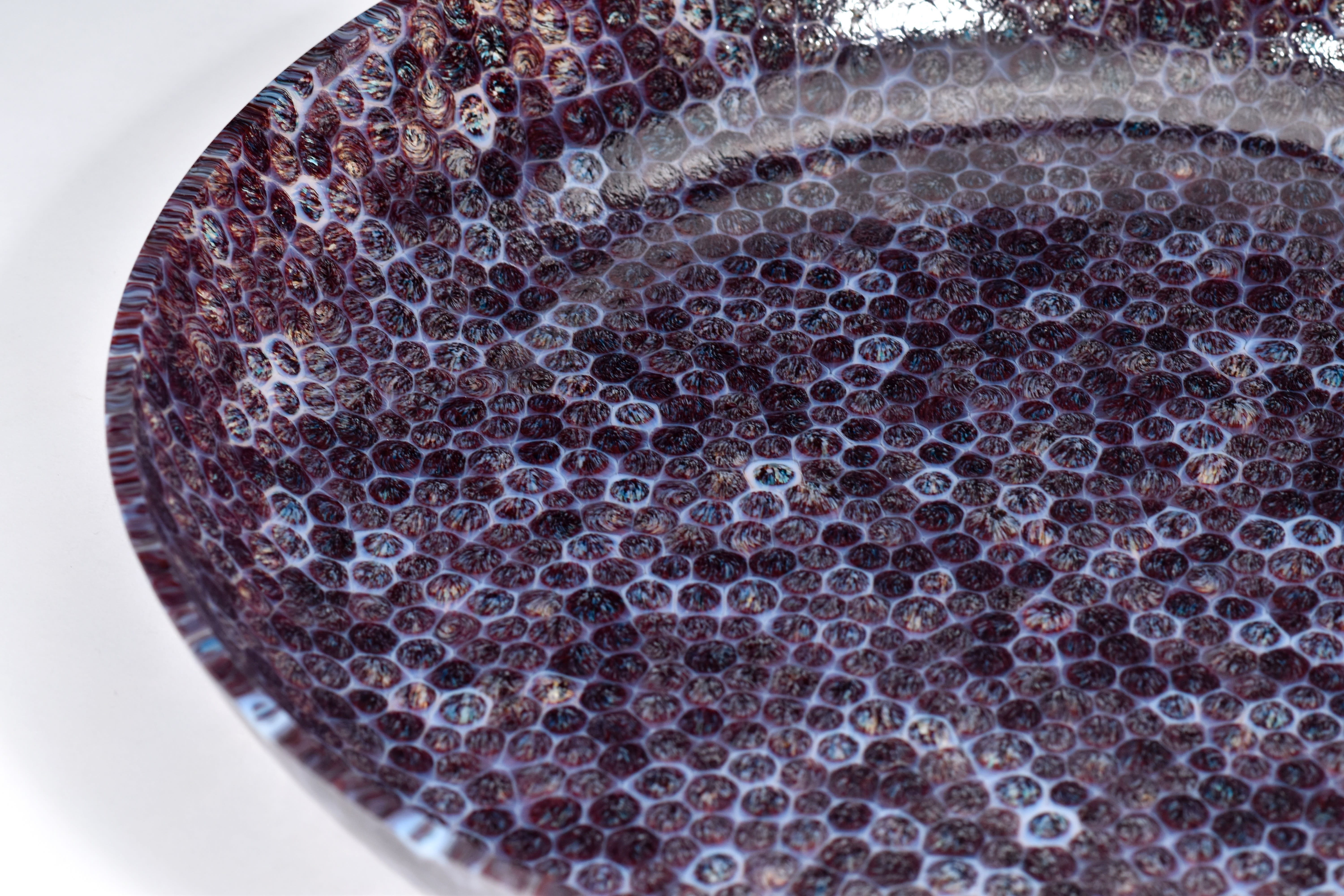 Nathan Sandberg's OnGrade Studio is a kiln-glass workshop in Portland, Oregon, that produces fine objects in kiln-glass with special attention to detail and design. Only small batches of unique designs are produced so that each object is rare and desirable. The Shop features a variety of functional objects and designware by OnGrade Studio.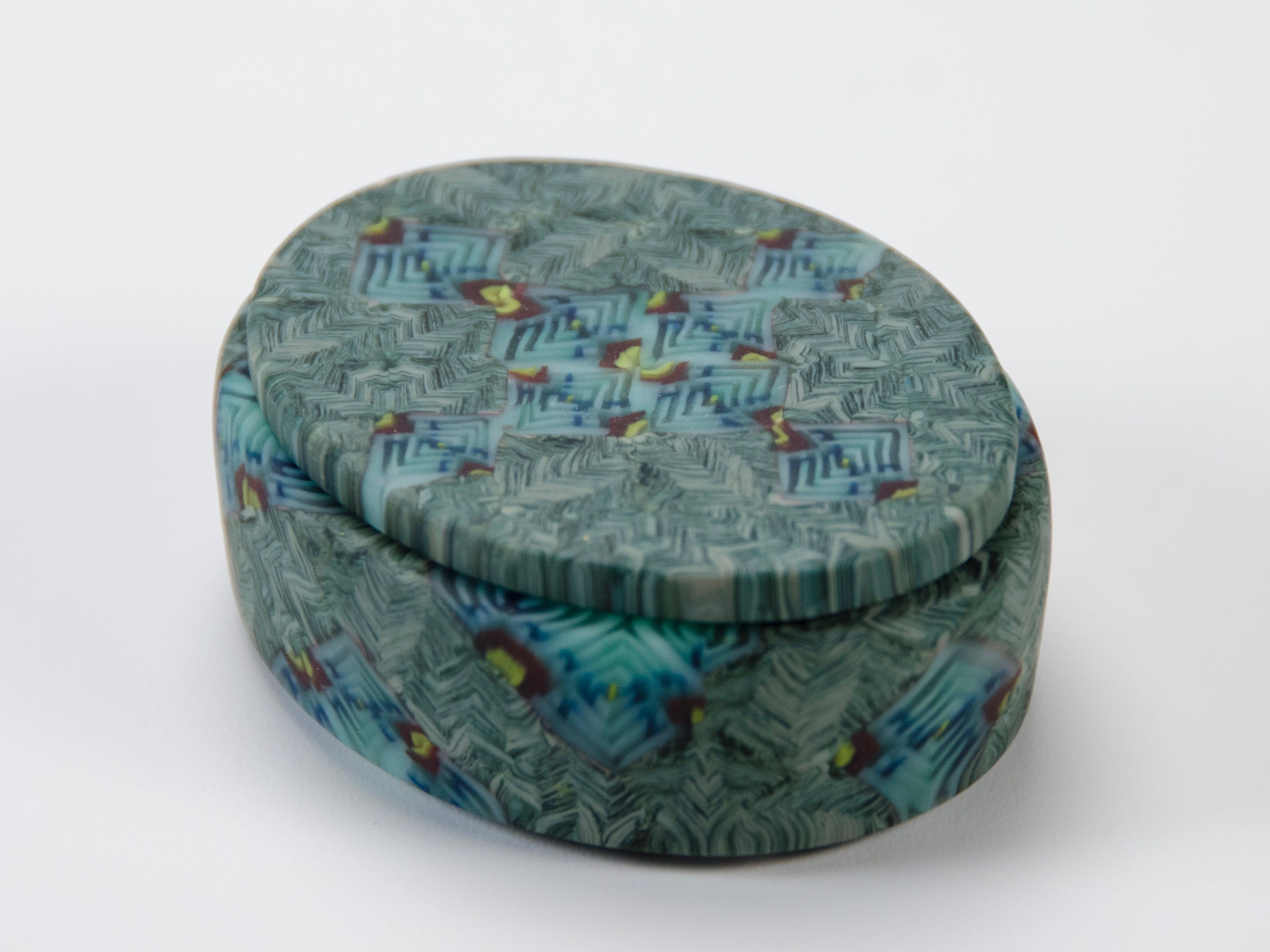 Obsessed with creating pattern, Yoko Yagi works with murrine, a traditional Venetian glassmaking technique based on cross-sectioned slices of intricately patterned thin glass rods. Yagi creates finely crafted, three-dimensional works, inspired by the two-dimensional patterns seen in traditional textiles, knits baskets and kumihimo, the Japanese craft of making braided cords.
The curated collections in The Shop at Bullseye Projects are available for limited times and in limited quantities. All items are available in-store and online.