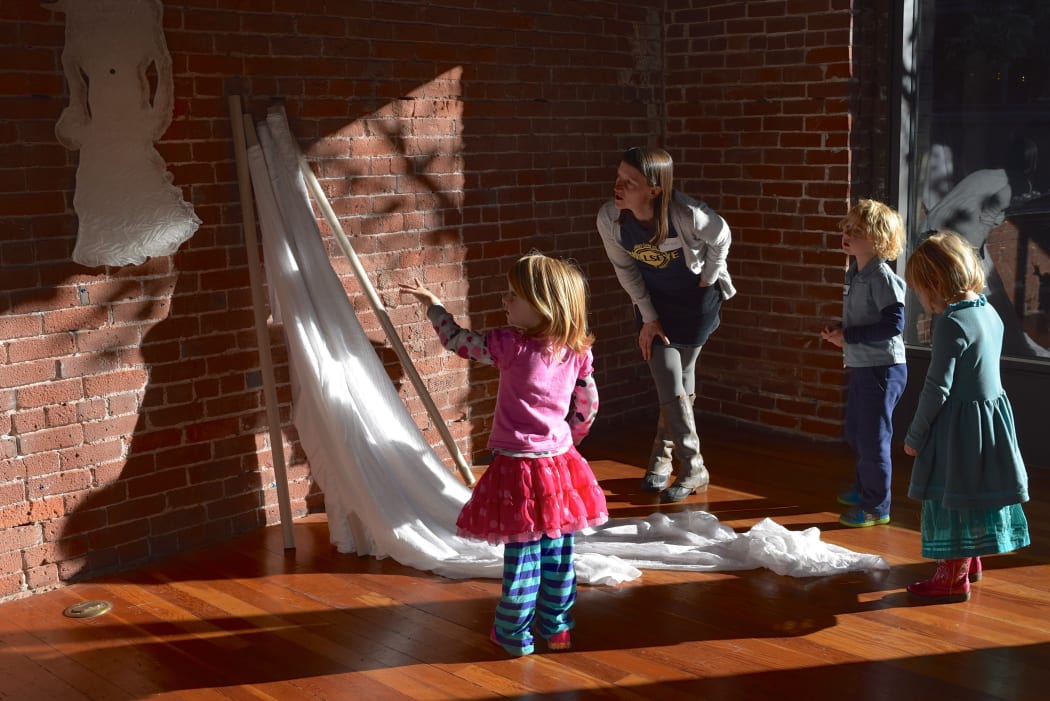 As our Experience Design Director, Nicole Leaper encourages us to engage with our community through communication and art-centered experiences. Her graduate work in video (SAIC) and more recent interdisciplinary graduate degree in information design, user experience design, and business (U of O) has armed her with a skill set for storytelling and creating interactions both physical and digital.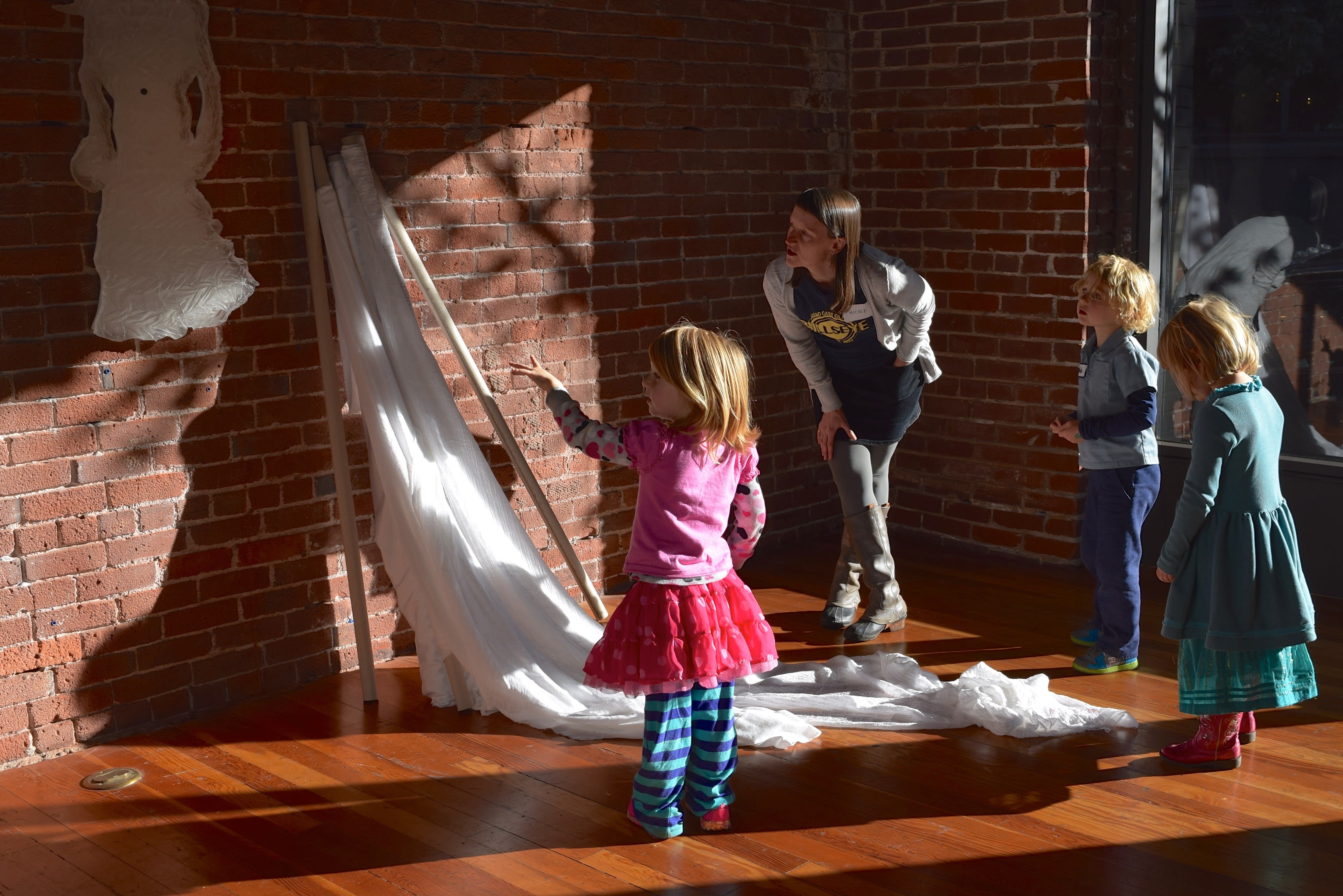 Lani McGregor: Nicole, you were central to our transition from Bullseye Gallery to Bullseye Projects in 2015. What would you define as the key shift in direction that renaming signaled?
Nicole Leaper: Becoming Bullseye Projects was a way to recognize the work we were already doing that went beyond a traditional gallery, and a chance for us to tell the stories surrounding the making and material exploration that is happening with kilnformed glass. Bullseye Projects is a kind of nexus for everything that is happening with glass. In addition to exhibitions in Portland, our exhibitions travel to museums and arts centers across the country. We offer artist residencies in our facilities in Portland, New York, Santa Fe, Los Angeles, and the Bay Area. Bullseye Studio fabricates artist- and designer-driven glass for the built environment. Bullseye Projects creates learning experiences for visitors of every age, from artist lectures to drop-in family programs, and interactive explorations of all kinds.
Exploring Silvia Levenson's Identidad Desaparecida through an interactive game, and touching artist samples from the casting process.
L.M. Interactive experiences are not something that a traditional gallery usually offers. What's the big deal?
N.L. We create a unique interactive area for each exhibition, which includes invitations for our visitors to explore and respond to the work. We provide the chance to experience art in more than a visual way, from touching to drawing to interpersonal experiences. Years ago I was impressed by an exhibition at the Museum of Contemporary Craft called Touching Warms the Art. People really want to touch things! I'm a John Dewey fan, so constructivism and experiential learning are important to me. It's been hugely exciting to create experiences based around these ideas, and so rewarding to see visitors of all ages engaging with art in a deep and meaningful way.
L.M. Many of our artists and clients are parents balancing personal and professional lives. How do you navigate the territory between work and home?
N.L. When I started at Bullseye in 2003, I was a recent transplant to Portland with a dachshund and an artist husband. Almost immediately, we added a baby to the mix, and a second child later. I had no idea how to navigate that at first, but Bullseye has turned out to be an amazing place for me to be a working parent. Part of our transition to Bullseye Projects included launching the Glass Lab, which was my first experience as part of a design team focused on children and families. My kids love making in the Glass Lab, and it is so meaningful to me to share the art environment I love with young people and see them absolutely soak it up.